The Films
We take an auteur approach to filmmaking. Our primary focus is on original screenwriting with an emphasis on story and character, and essentially a strong directorial vision. We believe that the contract between the audience and cinema is unique, regardless of the platform which may be delivering it, whether theatrical, television or online.
Bella Luna Productions is currently committed to producing the films of British-Irish writer/director Jude Rawlins.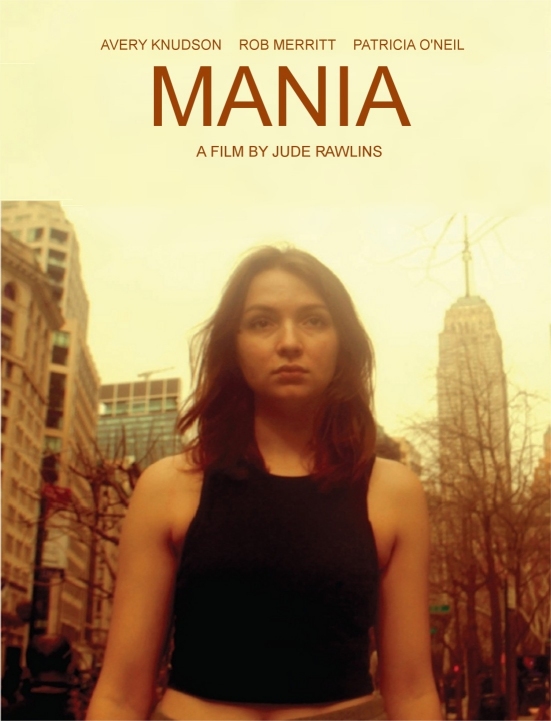 Completed: Mania
Set in the present day, Mania tells the story of a young woman Dandy Fleming (Avery Knudson), who finds herself escaping the clutches of her narcissist mother Nora (Patricia O'Neil) with the help of her even worse narcissist husband, the psychiatrist Harris Bolger (Rob Merritt). Mania was filmed entirely on location in New York City and Iowa.

Tackling some difficult and pertinent subject matter, with a few shocking twists, Jude Rawlins has cited Alfred Hitchcock, John Cassavetes and William Friedkin as major influences on this project, as well as Andrzej Żuławski's Possession, and the early works of Roman Polanski (most notably Knife in the Water, Cul de Sac and Repulsion)
---
Completed: Dream Time


Alice (Rebecca Haroldson) and Albie (Grant Gale) meet when they show up at the same location with the same intention, to end their respective lives. Having ruined each other's big exit, they begin to open up to one another, and in doing so they start to shed new light on their seemingly hopeless life circumstances.

Dream Time was shot entirely on location in Iowa between January and April 2023.
---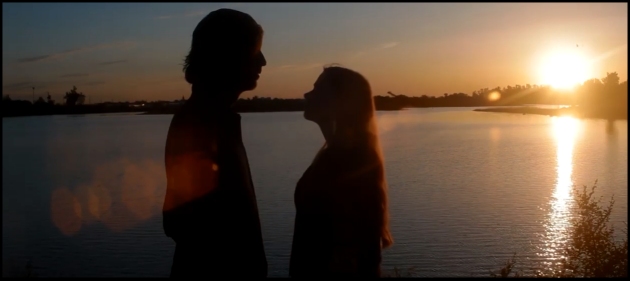 Completed: Little Johnny Jewel

When drifter Johnny is attacked and left for dead whilst trying to make his way home, his estranged parents Bambi and Freddie are forced to take responsibility for their son once again. Becoming aware of their own parenting shortcomings they resolve to do a better job this time. In an attempt to truly understand him they enlist help from Johnny's eccentric former sweetheart Dotty, and in doing so start to learn some awkward truths about themselves. Part comedy, part musical, part dream story, Little Johnny Jewel is quite unlike any other movie.
Little Johnny Jewel premiered at the 2022 Venice International Arts and Film Festival, before going on to be Officially Selected for the Rome Outcast International Film Festival, hosted by the Roberto Rossellini Institute, where it was nominated for Best Picture, Best Screenplay and Best Director. It was nominated for five awards at Berlin Indie 2022, winning three (more than any other film in the festival); Best Actress: Feature Film for Cheyenne Goode, plus Best Director and Best Editing for Jude Rawlins.
Jude Rawlins also won the 2022 Jean-Luc Godard award for directing Little Johnny Jewel.

Little Johnny Jewel received its US theatrical premiere in the town where it was made, Marshalltown, Iowa, on October 13th 2022.
---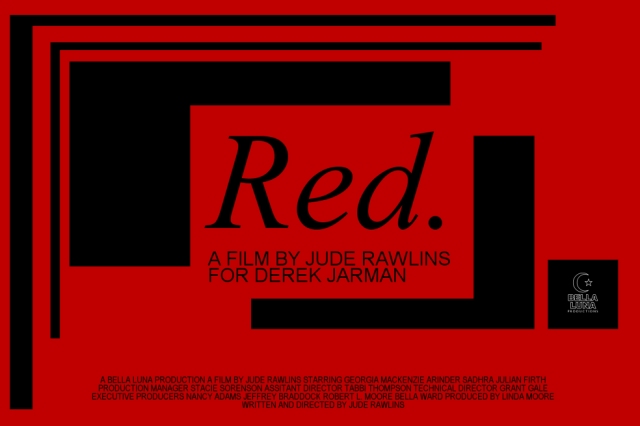 Completed: Red
Made during the Covid-19 lockdown and conceived as a "spiritual sequel" to Derek Jarman's Blue. Starring Georgia Mackenzie, Julian Firth and Preshia Paulding. As Blue was described by Jarman as a film about the pain of dying, so Red is a film about the pain of living. A raw, honest and emotionally articulate meditation on loss, and the pain of loss as being the price of love.
Red is currently in contention for Cannes Indie 2023,
---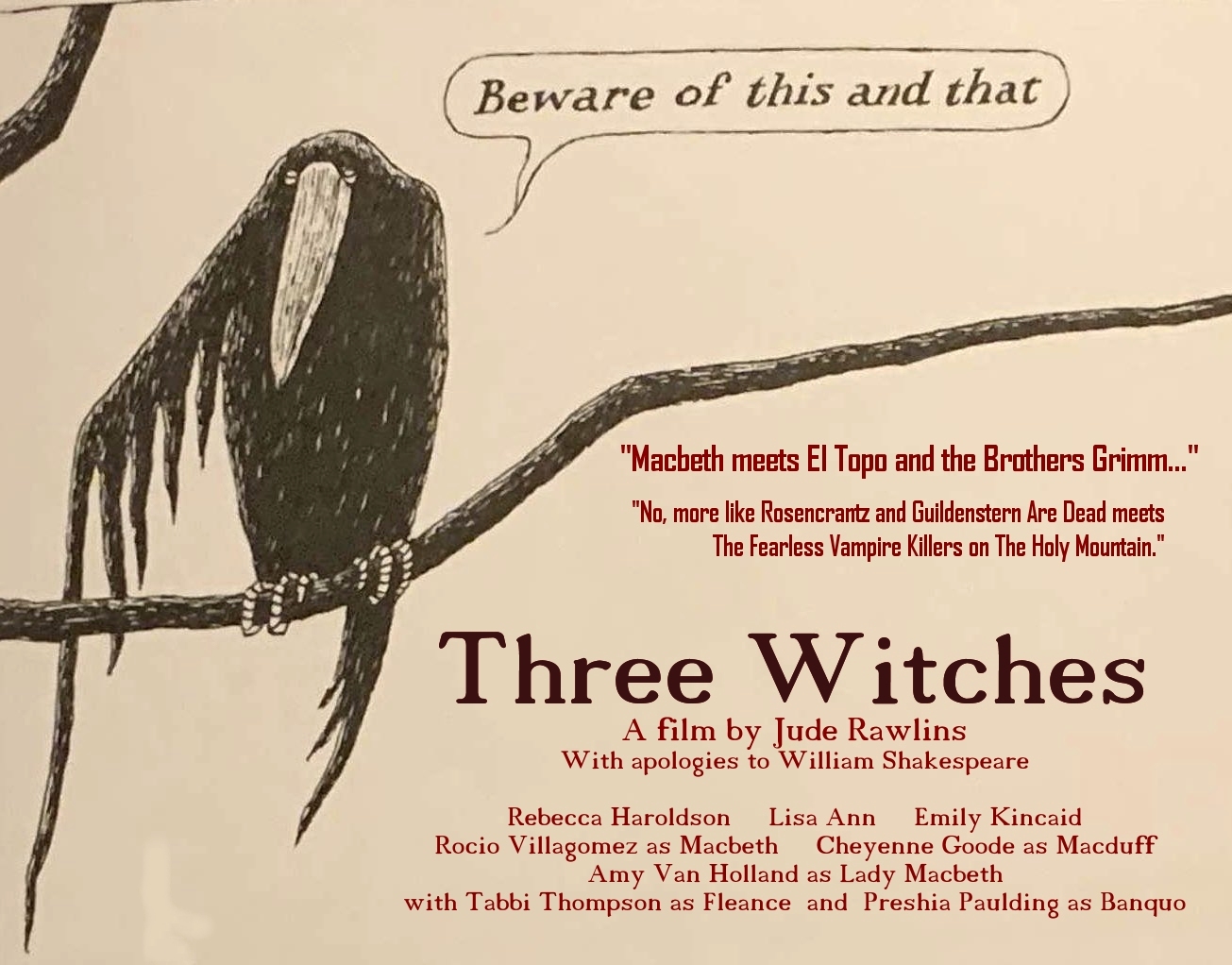 In-development: Three Witches
Three Witches follows the adventures of Ursula, Isobel, and Jinx, the three witches first glimpsed in Little Johnny Jewel, as they are sent on a mission by queen of the witches Hecate to track down and terminate with extreme prejudice the wickedest witch of all time, Lady Macbeth. Meanwhile, the dreaded Witchfinder General is hunting the hunters...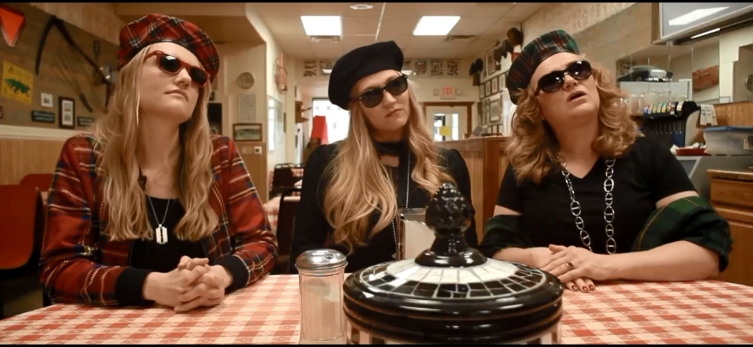 An all-female cast re-imagines the characters from Shakespeare's Macbeth as they weave their way through a parallel plot inspired by Joseph Conrad's Heart of Darkness, what unfolds is a darkly funny psychedelic spaghetti western set in a fictional Midwest which owes nothing to history and everything to the crazy worlds of Edward Gorey, Mervyn Peake and Alejandro Jodorowsky.
---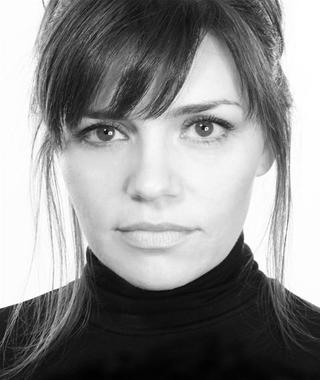 In Development: The Secret Life of Wanda Hasty
Bella Luna Productions is currently developing a drama set in 1926 titled The Secret Life of Wanda Hasty, which is slated to star British actress Georgia Mackenzie (pictured above) in the lead role, with Iowa-based talent making up the rest of the cast.
Having grown up in Victorian London with all the inherent repressions therein, and having lost her husband at the Somme ten years earlier, Wanda Hasty travels to the American Midwest seeking a different kind of life. Inspired by the burgeoning feminism of Virginia Woolf and Katherine Mansfield, she takes a teaching position in an Iowa school, but it isn't long before her new-found rebellious urges bring her into conflict with the more conservative elements of the local community. But when she crosses paths with the local Meskwaki Indians she finds herself drawn into an unexpectedly liberating new chapter in her life.
The production will utilize local resources such as the Historical Society's properties, and the Community Theatre's costume department. The climax of the film would be shot on location at Sand Lake. Described as a sort of "Death in Venice-meets-Pochahontas" storyline, The Secret Life of Wanda Hasty would necessarily attempt to capture Iowa in all its natural beauty, as has rarely been seen before in any narrative feature film to date.
---